Kidepo valley national park is the most isolated national park in Uganda. The park is located at the north-eastern border between Sudan and Kenya. Due to war which was ranging in the northern part of the country, the park was only accessible by air. However things have changed, the northern part of the country is now a war-free zone and therefore travelling by road is possible. The distance from Kampala, the capital and largest in Uganda, to the park is about 700km. By air, there are scheduled charter flights to kidepo airstrip. Travelling such a long distance from the Capital city is worth all the efforts because of the diverse range of activities within the park and these include:
Game drive
Game drive in kidepo valley national park is one of the most common activities. Game drive is possible in two areas-Narus valley and kidepo valley. The Narus valley is a prime game viewing area as most of the wildlife gathers here for most part of the year. Once you are at Narus valley, you can spot buffalos along the swamps on the valley floor, giraffes in the drier slopes, lions, elephants, zebra, spotted hyena, and others. The kidepo valley promises good scenery although it is not massive on big game.
Bird watching
Kidepo Valley National park has over 475 bird species which makes it the second birding destination in Uganda. Some of the species around the park include the Abyssinian ground hornbill, red-throated bee-eaters, karamoja apalis, rose ringed parakeets, and others.
Nature walks.
It is possible to take short and long nature walks. Short nature walks around the Apoka rest camp offers the chance to spot wildlife like reedbucks, hartebeest, and zebra and the longer walks shall give you the opportunity to spot lions, elephants, giraffes, and others. If you have more time, a community walk to the karamajong homesteads is possible. Karamajong are known as the surviving pastoralists in Uganda. They have a rich culture and get ready for a surprise welcome as you visit their area.  Take time to visit Kidepo valley national park.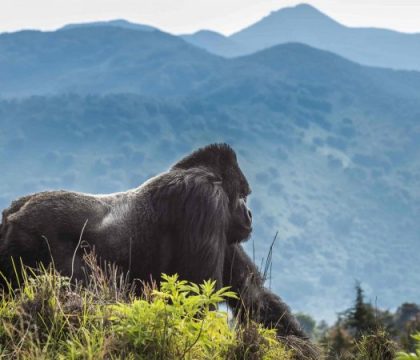 Rwanda is one of the nations on earth where it is possible to trek the gorillas. Mountain gorillas are only…