Uganda is one of the best safari destinations in Africa. The country is dubbed the "pearl of Africa", a name which it acquired when Winston Churchill visited Uganda and he was amazed by what he saw. The country is situated in East Africa and neighbors with Kenya, Rwanda, Tanzania, Burundi, Congo, and South Sudan. Uganda has over 40 million people who have a strong cultural heritage. There is a lot of culture to experience once you visit the country; there are over 50 tribes in the country and some of the tribes where recently discovered during the presidential campaign in 2016. One of the notable and peculiar tribes in Uganda is "the Batwa" who used to live in Bwindi Impenetrable forest but for preservation purposes, they were relocated to the edges of the forest. The official language is English however the common spoken language is "Luganda".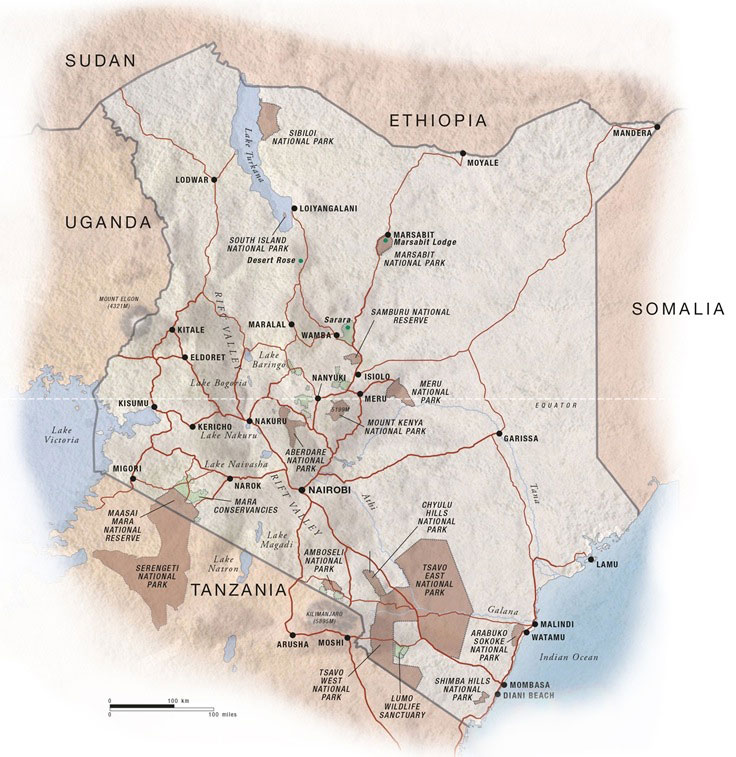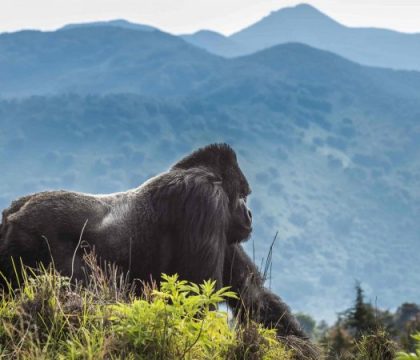 Rwanda is one of the nations on earth where it is possible to trek the gorillas. Mountain gorillas are only…
Visit Uganda
In terms of wildlife, there is no short of what to experience. Uganda has over 10 national parks which offer the best rare game experiences. Popular activities within most of the national parks include game drive, nature walk, and a boat cruise. Uganda proud itself as one of those few countries around the entire world where you have the possibility of trekking the gorillas- one of the endangered and rare animal species which has similar characters as humans. The gorilla trekking experience is only possible in Uganda, Rwanda, and Congo.
For those that love birding, there is so much for you. Birding starts once you land at Entebbe International airport because birds are all over the country however to get more rare birding experiences , a visit to Bwindi Impenetrable Forest national park, Queen Elizabeth national park, and Murchison falls national park is always recommended.
There are so many other attractions that shall make you pack your bags and book the next flight to Uganda; For example, the source of River Nile- which is the longest river in the world is in Uganda. The country is blessed with a favorable climate, it is possible to come to Uganda and do any available activity throughout the year; there are no limitations whatsoever.
The country accommodates all sorts of travellers. Whether you are luxury traveller, there are luxury lodges and hotels ready for your service, and for the budget traveller, there are lots of reasonable clean and low cost accommodations near any national park. The safari is incomplete without the services of tour guides. In Uganda, all the tour guides are certified and therefore expect the best service from each one of them.
You are welcome to Uganda, come and experience this hidden gem in Africa.
In terms of Wildlife safari, Kenya should be one of your bucket-list countries to visit. Kenya safari is just amazing!.
The country has over 25 national parks which are populated with various species of wildlife. Kenya is a famous destination to spot the Big 5; Lions, Elephants, Leopards, Rhinoceros, and the Buffaloes. In terms of convenience, Kenya outcompetes any African destination – Kenya is the only nation in the entire world with a National park which is so close to the city; Nairobi National park which the oldest National park in Kenya is just 7 kms away from the Nairobi central business District. It is also possible to drive to several national parks and do 1 day tours. There are so many rare and endangered wildlife species to look out for when in Kenya and these include the Sitatunga Antelopes, Burmese star tortoise, Aardwolf, and others. One of the most successful wild events which attract hundreds of thousands of Tourists to Kenya is the great migration. During the great migration, millions of wildebeest, thousands of Thomson's gazelles, Topis, elands and zebras are seen crossing from Serengeti National park to Masai Mara Game Reserve in search of the green pastures.
With abundance of water bodies within Kenya and at its borders, there are a lot of birds which are attracted to such environments. The country is populated with over 1000 species of birds which can be viewed once you take a trip to most of the country's national parks and game reserves.
Other attractions to visit on your Kenya safari tour
Kenya boosts a number of Marine parks where snorkeling, diving, fishing, boat cruise, picnic and camping is possible. Most of the marine parks contain a rare ecosystem of aquatic animals, sea grass, coral reefs, and several species of fish and birds.
Historically, there are various prehistoric fossils which have discovered in Kenya and most of the fossils are a center of tourism.
Cultural tours especially the Maasai village visits have been successful in the country as tourists visit to witness the way of life of these unique cultures. Kenya is a truly magical destination and visit to the nation shall reveal and fulfill your hidden travel agendas.
Next time you decide to take an African safari tour, don't hesitate to contact our wildlife safari experts on how you can combine some of our best safari destinations on your longer combo safari or a tour that will just enable you to explore the country on your best Kenya safari.