Mount Elgon National Park was designated a national park to protect the flora and fauna which surrounds Mount Elgon. Mount Elgon is considered as the eighth highest Mountain in Africa and this is the center of attraction to this park. The park lies on the Kenya-Uganda border and it is accessible by both road and air transportation. By air, it is possible to take a flight until Eldoret which is 70km away or you can use the airstrip within the park. By road, there are number of routes to access the park. The park is open throughout the year however the best times to visit is during the dry months of December to February. The park is a natural wonder for its diverse composition of vegetation zones which blanket the park surfaces. There are 4 vegetation zones within the park and all depend of the altitudes: the lush montane forest is at 2000m-2500m, the mixed bamboo and podocapus at 3000-3500m, moorland zone 3500-4321m.
There are various activities within the park:
Mount climbing at Mount Elgon National Park
This is the most popular activities within the park. Chorlim gate is the main gate to the park headquarters. Be prepared to enjoy this adventure. There are so many designated routes which you can use to climb to the summit of Mount Elgon.
Wildlife in Mount Elgon National Park
There is a lot of wildlife to expect during a visit to the park-Bushbuck, grey duiker, buffaloes, and Elephants, and others.
Magical waterfalls and caves
The kitum cave is one of the most popular caves within the park. This cave is frequented by Elephants which come to the magical waterfalls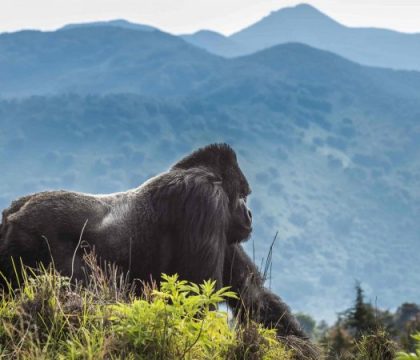 Rwanda is one of the nations on earth where it is possible to trek the gorillas. Mountain gorillas are only…