Talk with a safari expert
+255 789 868 025
Where is Tanzania? one may ask. Tanzania is in Africa; East Africa to be more precise. (See Tanzania Map). Tanzania Safaris are among the best Africa Safari tours but what makes them even more interesting is a good organiser. That is where we come in handy. Tanzania Safari Supremacy is one of the best and most reputed Tanzania Safaris and Tours operator based in Arusha Tanzania; the base town for Tanzania safaris and travel. We plan and arrange Tanzania safari holidays that include tours to Ngorongoro Crater; the 8th wonder of the world, the famous Serengeti Safari , climbing Mount Kilimanjaro tours, as well beach vacations and holidays to Zanzibar Tanzania and Wildebeests Migration Safari.
We have been in the Tanzania Travel for a long time now and we have been offering African safari trips to families, couples, friends and groups for a long time now and we specialize in Private safari tours. Our Tanzania Safari prices are unbeatable and depends solely on the accommodation standards that you will choose for your Tanzania Safari.
You can contact one of our African safari trips experts by email for your unforgettable Luxury Tanzania Safaris or Budget Safari in Tanzania, Tanzania safari and Zanzibar, Camping safari in Tanzania, Kilimanjaro Trekking tours or even our combined Tanzania and Kenya Safari Tours.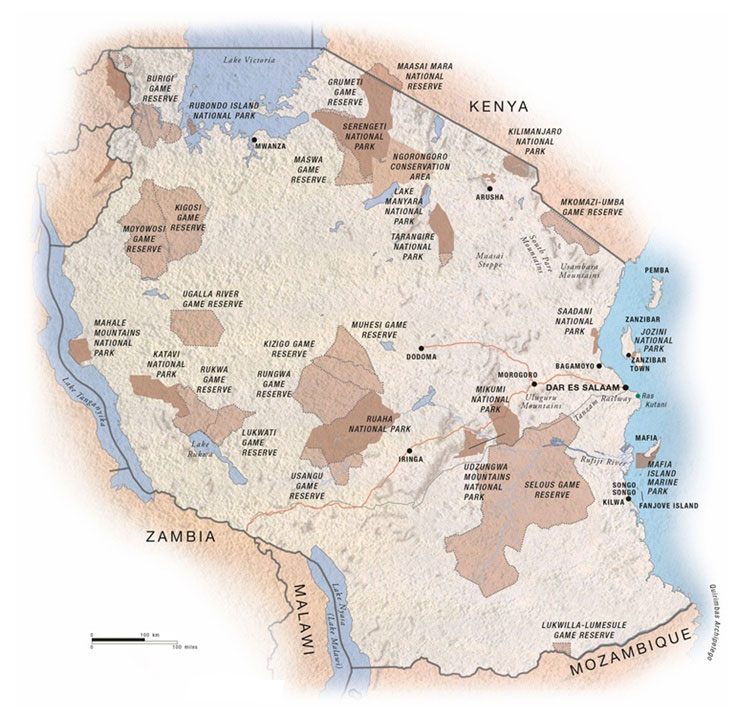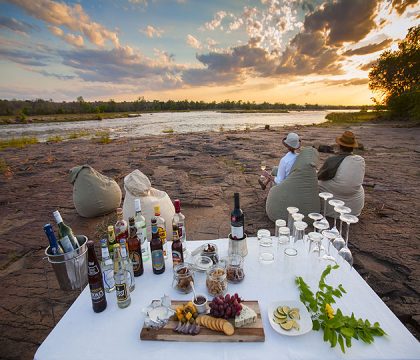 Tanzania Safari and Zanzibar honeymoon is now one of the best ways of spending your honeymoon and our experts are…
Why a Good Organizer is a Must for a Grand Tanzania Tour
Tanzania, located in East Africa is one of the most visited destinations by wildlife and adventure lovers from different corners of the globe. Whether you are looking at a Luxury Tanzania Safari or a budget safari to Tanzania, a good tour organizer can make your dream holiday turn to reality for you.
A reputed and experienced Tanzania Tour Operator is one of the cardinal prerequisites that every tourist thinks of, the moment they plan a vacation to Tanzania or Zanzibar. The adventitious Tanzania Holiday Packages include a glamorous tour to the Ngorongoro Crater, which is also the 8th wonder of the world.
Mount Kilimanjaro Climbing is definitely a grand experience for the trekking aficionados, and not to miss out the grandeur of the uber stylish beach vacations to Zanzibar, which invariably means unlimited fun and enjoyment.
The Tanzania Safari Honeymoon packages are designed aesthetically to suit the romantic taste and moods of the young honeymooning couples. The vacation packages to Zanzibar Tanzania are a real treat for the vacationers looking to relax and lie back as the tour packages take away all lethargy and job tensions from their mind and body.
A honeymoon package in Tanzania is bound to bring out the best in you and give you the best opportunities to get cozy with your loved one amid the breathtaking natural beauty and serenity coupled with the eerie wilderness of the country.
The camping safaris to Tanzania are speedily gaining in prominence as more corporate tourist groups and groups of students coming for educational excursions are taking to these packages for enjoyment within affordable budget.
In fact, the Tanzania safari packages are not just confined to Tanzania, We the tour operator take the extra trouble to design such tour packages that also include combine Tanzania and vacations to Kenya as well. We know both great safari countrieslike no one else and we can ensure you of a great combo package.
Tanzania Safari Supremacy is one of the best tour operators that you can trust if a Tanzania safari tour is in store for you this season. Organizing budget Tanzania safaris and Zanzibar beach tour packages, this tour operator ensures to create their tour packages in a manner that will suit everyone's budget and choices. A trip to www.safarisupremacy.com is sure to grab your attention and keep you glued for hours together.
The best safari experience for you in Africa is indeed the combined Kenya Tanzania safari that lasts for apparently 10 – 12 days. In this package you get to explore Aberdares National Park stay at the gorgeous tree hotels. Another enticing destination features the Lake Nakuru National Park. Two nights at Masai Mara is surely an enriching experience. From this point onwards you crossover to Tanzania to explore the Serengeti Plains, Ngorongoro Crater, Lake Manyara National Park. The glamorous trip ends with Arusha and you come back with some pleasant and happy memories of the wilderness that you witnessed.
A Northern Tanzania Safari
Tanzania's first safari areas were in the north, and this 'northern circuit' remains its most famous safari area. The Ngorongoro Crater and the Rift Valley's Lake Manyara are names to conjure with – whilst the Serengeti's great migration is one of the world's great wildlife spectacles; no wonder it attracts hundreds of thousands of human visitors every year!
Sadly, sometimes the mini-buses out-number the animals here; you can find the side of mass tourism to Africa that we don't like. Hence we've strived to find ways of visiting these areas, whilst avoiding the human hotspots. The main parks here are:
Ngorongoro Conservation Area
Tanzania's greatest wildlife showpiece, the Ngorongoro Crater has breath-taking views, phenomenal game and a lot of visitors. Look out for elephants, buffalo and black rhino on the crater floor; the large lion population is far from camera shy. (Read more about the Ngorongoro area… )
The Serengeti
The Serengeti's vast ecosystem covers several different reserves, and includes overwhelming amounts of game. Many areas are also very busy, and we're very aware that this will detract from many Tanzania safaris here. Other safari areas may be harder to reach, but are usually worth the effort for their exclusivity. It is still possible to safari here with the migration to yourself – but getting the timing right is a science in itself! (Read more about the Serengeti… )
Lake Manyara National Park
This small, yet spectacular safari park sits between the Great Rift Valley's steep Western escarpment and the Lake Manyara, a shallow alkaline lake. It is easily visited from Arusha by 4WD, and often on the way to Ngorongoro Crater and/or the Serengeti. (Read more about Lake Manyara… )
Tarangire National Park
At its best when it's dry, Tarangire is an excellent park: with abundant game and very varied bird-life. The bulk of it is also relatively quiet, with few people reaching the southern regions where safaris can still find a sense of 'wilderness.' (Read more about Tarangire… )
A Southern Tanzania Safari
The parks in southern Tanzania cover huge areas and offer great game-viewing in remote areas, based at small lodges where local safari guides (often real experts) drive you around in open 4WDs. It's an excellent experience, similar to the best safaris in southern Africa – and these trips probably include our most popular Tanzania safaris. There is no 'migration' here – but the game is excellent, and you will relish the real feeling of wilderness here and complete lack of crowds! The main options are:
Selous Game Reserve
Arguably Africa's largest game reserve, the Selous offers some of best big game safaris in Tanzania with excellent guiding, and it's a relatively short flight from Dar es Salaam, the coast and islands. Selous is perfect for a week's safari! (Read more about the Selous… )
Ruaha National Park
In the heart of Tanzania, Ruaha makes a great extension to a Selous safari. It's hotter, drier and higher here, so the environments, and several of the game species, are different. Being that bit more remote, there are even fewer camps here. (Read more about Ruaha… )
Mikumi and Udzungwa national parks
These two parks and are best for the well-travelled enthusiast. Mikumi is one of Tanzania's smaller parks, best visited with a 4WD and driver/guide. The environment is similar to that in Selous, and you can base yourself here for trips into the Udzungwa Mountains – a small, densely-forested park where keen wildlife enthusiasts come in search of endemic species. (Read more about Mikumi & Udzungwa… )
A Western Tanzania Safari
Safaris in western Tanzania are in a league of their own with superb and contrasting wildlife experiences – but see a map to realise that they are seriously remote! Because of this, Tanzania safaris here usually expensive and so receive very few visitors – but of course having few other visitors sharing your experience is a real attraction in itself. The two main parks here are:
Katavi National Park
One of Africa's most remote safari parks, Katavi has excellent game, including prolific buffalo and lion, and an unbeatable feeling of wilderness. It's very remote even by Tanzania safari standards, but a big draw for old Africa hands who have travelled extensively. (Read more about Katavi… )
Mahale Mountains National Park
Totally different from Tanzania's safari parks, Mahale is a thickly-forested and mountainous. On one side is the vast Lake Tanganyika, and the odd superb beach; but come because it's Africa's best to watch wild chimpanzees at close quarters. It's a superb experience, in a park that's very remote and so costly to reach. (Read more about Mahale… )
Adding to a Tanzania safari: The coast & islands
Tanzania's beaches, especially those on its islands, are spectacular, accessible, and often relatively inexpensive to visit. There's a real choice of small beach lodges and hotels; consider the options:
Zanzibar
The spicy, exotic island of Zanzibar conjures up an amazing image. What's more, it can live up to it – with a cosmopolitan mix of cultures, enchanting palm-fringed beaches and some good diving and snorkelling in the ocean around it. (Read more about Zanzibar… )
Mafia Archipelago
South of Zanzibar, Mafia Archipelago is laid-back, sparsely-populated and delightful. A huge marine park protects one side of this, where there is first-class diving and snorkelling and a few small beach lodges. Mafia is great value and a firm favourite with its visitors. (Read more about Mafia… )
Pemba Island
Pemba doesn't have Zanzibar's reputation or its choice of beach lodges. It's a little less easy to reach, and the population are a little more conservative, and so it has fewer visitors. It has one good beach lodge, which isn't cheap but is popular with a young British honeymoon crowd. (Read more about Pemba… )
Ras Kutani area
On the mainland, Ras Kutani is only about an hour's drive south of Dar es Salaam. It can make a good stop for two nights at the start or end of your trip – and here there are two very good, if contrasting, lodges beside a lovely long beach. (Read more about Ras Kutani… )
Dar es Salaam
The urban sprawl of Dar es Salaam is Tanzania's largest and most important city, and a major gateway for international flights – although it's not the country's capital city! 'Dar', as it's often known, is fine for a night's stay, but most visitors pass straight through. (Read more about Dar… ) Most Tanzania safaris in Southern Tanzania will pass thought Dar – whereas most safaris to Northern or Western Tanzania will use Arusha as their hub.