About one hour and a half hour drive and a distance of 126 Kilometers from Arusha town, lies Lake Manyara National Park the haven of the aquatic birds including the flamingos, pelicans Egyptian geese, etc, and the place of the legendary tree climbing lions. The area of the park is estimated at 330 Kilometers square of which one third (110 Km sq), is the land while two thirds of it (220 Km sq) is the lake itself. The lake measures about 50 Kilometers long and it lie under the 600 meter long rusty – gold Great Rift Valley escarpment.
So beautiful is the natural setting of the lake and the surrounding that it caught the eyes of hemming ways the world famous travel author who termed it as the loveliest he has ever seen in Africa.
Lake Manyara National Park is just at the outskirts of a small market town called Mto wa Mbu which is a famous place for some cultural walks and cycling tours which can be used to spice up the afternoons after game drives in the park.  Apart from day game drives, the authorities now allow night safaris but at an extra charge per person. Night game drives and canoeing are some of the extra activities for Lake Manyara Safari but Canoeing depend on the levels of water. The sad news about the lake is that observers have raised an alarm about the siltation of the lake that increasingly jeopardizing the existence of the lake. Silt from the highlands continues to pour into the lake each time it rains and this have been aggravated by poor farming practices in areas beyond the escarpment of the Rift Valley and beyond.
The underground rivers in the park ensures the forests never dries up and there is enough foliage for the African elephants and a perfect habitat for the baboons which are a prominent first sight for visitors to this park. Apart from them , other animals includes giraffes, zebras, defassa water bucks, warthogs, monkeys, impalas, gazelles and the tiny dik diks.
Lake Manyara National Park can be toured as a day tour from Arusha town or as a first park for a longer safari in Northern Tanzania Circuit that includes Serengeti, Tarangire and the Ngorongoro Crater. The Park is located between Tarangire and Ngorongoro.
Most camping safaris are done by staying at public campsites just outside the park around Mto wa Mbu market town. The most famous one being Jambo Campsite.
Lake Manyara can be toured while staying at lodges and tented camps in and around the park but also accommodations around Karatu town closer to Ngorongoro Conservation Area.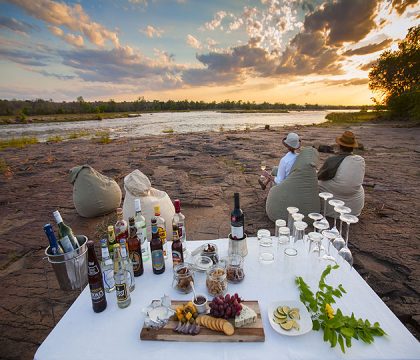 Tanzania Safari and Zanzibar honeymoon is now one of the best ways of spending your honeymoon and our experts are…