The name Zanzibar is believed to be derived from the word  Zanjibar in Arabic or Zangibar in Persian both with a literal meaning of " The Coast of the blacks".
Zanzibar in itself is an archipelago about 25 kilometers from the Mainland Coast of Tanzania and its comprised of three main Islands of Unguja , Mafia and Pemba together with some more than 50 smaller islets.
Most of the tourists however visit the bigger island which is Unguja and the word Zanzibar has always been used to refer to the Island of Unguja.
What interests most visitors to Zanzibar is beach vacation though a good number of visitors also are attracted by the rich history of the island and its capital of  Stonetown which was once the largest Slave Market in Africa. All the Evidence of Slavery and the market is still intact and can be seen during a tour of Stonetown.
Few people traveled to Zanzibar for a beach holiday but in the most recent years the whole trend has changes and Zanzibar has become more of a beach Extension for an African Safari in Tanzania mainland be it the northern parks of Serengeti, Manyara, Tarangire and Ngorongoro Crater or the Southern Tanzanian wildlife areas like Mikumi National Park, Selous Game Reserve and Ruaha national Park.
Safaris and beach extensions in Zanzibar are the most famous travel packages currently to East Africa. We actually can arrange a full East Africa Package starting with Kenya, Tanzania Safari and ending up in Zanzibar for your beach Vacation.
We arrange beach vacations in all the three main Islands including Zanzibar ( unguja), Pemba and,  Mafia Island which has now gained more fame for the swimming with the whale sharks in the months of October and beyond.
The Pemba and Mafia Islands do not have the long stretches of the beaches but the few resorts and hotels there are unique with some nice private and public beaches that can be so quiet that you feel like you own the beach. It is surely the best place for the more privacy loving traveler.
Zanzibar Island  ( Unguja) is on the other hand the blessed place in terms of long stretches of white sandy beaches and the most famous beach lines include:
Nungwi, Kendwa, Kiwengwa, Matemwe, Uroa, Pongwe and Paje beaches around the Unguja Main Island of Zanzibar.
Zanzibar has hundreds of hotels and Resorts so we cannot list them all but we can recommend which hotel to use depending on whether you are looking for Budget, Mid range, Standard Luxury or Up market Zanzibar Hotel or Resort.
When you book your safari with us with a Zanzibar beach Extension we can advise you on what is best to include in your Tanzania Safari and Zanzibar Tour Package.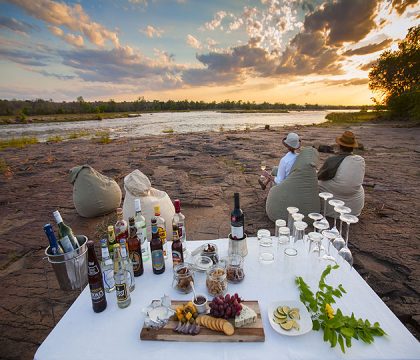 Tanzania Safari and Zanzibar honeymoon is now one of the best ways of spending your honeymoon and our experts are…