Just one hour and a half drive ( 118 Km) along the Arusha – Dodoma road lies the 3rd largest National park ( 2600 sq km )in Tanzania and that is Tarangire National park. The Name is derived from Tarangire River which is the life line of the Park which throngs with the largest herds of elephants that one can never see in any other place. Sometimes as big as 300 strong herds of elephants grazing together as a family.
Most notable thing also in the park is the large baobab trees which have almost become a trade mark of the park. The trees adorn the National park and the river banks and during the flowering season it is a feast for the eyes.
The park  is home for a few endemic species that cannot be found elsewhere in Tanzania including the Ashy Starling, and the Fringe eared Oryx.
Tarangire National park is located in the middle of the Masai land and around the park plenty of Masai bomas ( homesteads) can be visited to spice up the game drives in the National park.
Walking safaris have been recently allowed in Tarangire National park but booking should be done well in advance with your local Tour Operator. Walking safaris can also be arranged with Masaai morans ( warriors) but that can be done only at the park boundaries.
Day trips and detours can be taken to Barabaig ( mang'ati) people Villages as far as Mt Hannag and also to Kolo rock paintings along the road to Singida.
The park can be visited any time of the year including April and May but it is good to note that some places get water loggedduring that time prompting some herds of elephants to migrate to the Silalei plains just outside the national park until June when they go back again. Some of them do not leave the park and stay at less swampy areas of the park.
Tarangire National park can be toured as a day trip from Arusha or As part of a longer Northern Circuit Safari package.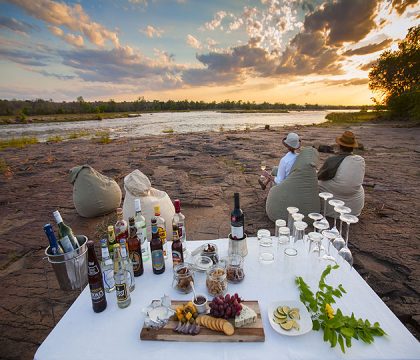 Tanzania Safari and Zanzibar honeymoon is now one of the best ways of spending your honeymoon and our experts are…