The Sioma ngwezi national park covers an area of over 5000km2 making it the third largest park in Zambia. The park lies in the south western corner of Zambia and it is considered a bit inaccessible due to lack of roads to the park however several developments have been going on to ensure that the park continues to thrive. Sioma Ngwezi national park is mainly covered by the Kalahari woodlands. Poaching has been a major threat to the park however the problem has been severely tackled and several wildlife species are seen returning to the park without disturbance. A visit to Sioma ngwezi national park shall enable you participate in one of the following tourism activities:
Wildlife
In terms, wildlife the park has got over 3000 Elephants which are seen at the southeastern border. Several tracks in the corridor verify their existence. The park is also home to other species such as sitatunga, crocodiles, hippos, impala, zebra, roan, cheetah, wild dog, giraffes, hyena, lions, leopards, kudu, duiker, buffalo, tsessebe and others. The game drives though the park shall enable you to watch some of the species.
Birding
Birding is possible within the park. There are numerous species of birds to look out for during a bird watching safari in Sioma ngwezi national park. All you have to do is to be prepared with the best cameras for adventure.
Fishing
For anglers who loving challenging fishing, fishing along the Zambezi river offers that much needed experience and joy.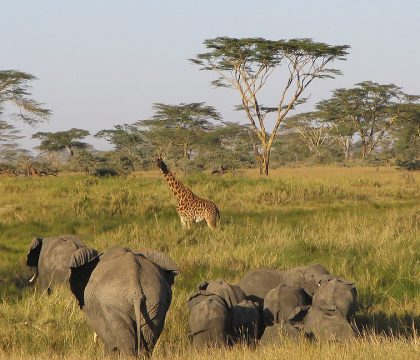 This 10 day Zambia and Tanzania safari is one of the best safaris to experience Zambia and Tanzania. Zambia is…