Nyika national park is one of the oldest national parks in Zambia. The park was founded in 1966 and it lies at the eastern-tip of Zambia. The park covers an area of 3200km2 .Nyika National park is shared by two nations- Zambia and Malawi. A particular section of the park is located in Malawi and for you to access the Malawi section, you have to first cross the border and later re-enter the park. The park sits 2000 meters above sea level, and views from the plateau are always spectacular. With higher elevations and undulated grasslands, the park is great for sightseeing.  Getting to Nyika National park is a bit challenging; the park is only accessible from the Malawian side.  Entrance fees is paid in Malawian Kwacha at the gate, there is also a Zambian entrance fee which can be paid at the rest house. With this kind of challenges comes advantages, there are various attractions to look out for during the visit to Nyika national park and these include:
Game viewing
This spectacular activity is great within the park because of the several plateaus within the park. You can easily get a clear view of a wide range of wildlife which includes roan, zebra, eland, leopard, bushbuck, reedbuck, the rare red duiker. A night game drive is also possible within the park to watch out for the nocturnal. The Nyika national park is lush with a wide range of vegetation depending on the season. Wildflowers and several plant species can be seen flourishing through the park.
Birding
Bird watching is possible throughout the year however it is better to visit between December and January. Some of the popular species include the mountain Greenbul, bar tailed trogon, cape batis, white tailed chested flycatcher and others.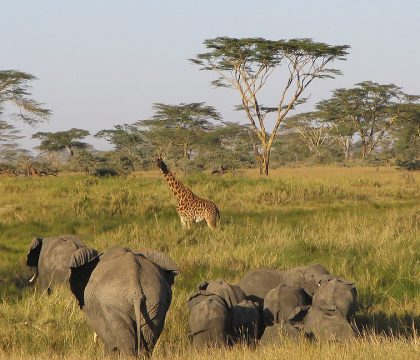 This 10 day Zambia and Tanzania safari is one of the best safaris to experience Zambia and Tanzania. Zambia is…