North Luangwa national park was founded in 1938 as a game reserve. And it was declared a national park in 1972. The park covers 4636km2. It is one of the remotest national parks in Zambia and accessibility is still a problem however  the park is one of the most undisturbed and uninterrupted area within Zambia. The park borders the Luangwa River in the East, Muchinga escarpment in the West, Mwaleshi River in the eastern west and the area to the south is just a wilderness zone. The vegetation within the park ranges from riverine forest, open grasslands, acacia trees to the mopane woodland.
Due to its remoteness, very few tour operators offer tourism services to this park. The best time to visit is during the dry season from June to October however it is park is almost inaccessible during the wet season. To get to the park, special permission has to be given to you by the department of National parks and wildlife service's however caution must be taken to ensure that you are well prepared for the journey. Although the challenges might be many during a trip to North Luangwa national park, it is certainly rewarding to visit this park:
Wildlife
The park is noted for its massive herds of buffalo, large prides of lions are seen and it is common to witness a kill. Hyenas, Cookson's wildebeest, zebra, warthog, vervet monkey, impala, Puku, baboon, leopard, Elephants, hartebeest, eland, reedbuck and others can be seen as well.
Bird watching
There are noticeable bird watching opportunities once you visit North Luangwa national park, some of the popular species to look out for include carmine bee-eater, giant eagle owl, purple crested loeries, crowned cranes, Lillian's lovebird, broad billed roller and others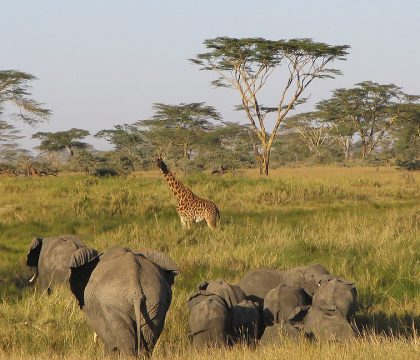 This 10 day Zambia and Tanzania safari is one of the best safaris to experience Zambia and Tanzania. Zambia is…