Karogi is a district in Rwanda. It is found in the western part of the country at the shores of Lake Kivu. It is about 110 kilometers from Rwanda to Karogi. You may spend less hours driving along the main road to Karogi as the road is well paved and there is no much traffic jam. Much as the district is known for its location, there are lot tourism activities to crave for and these include:
Island tours.
There are two major islands near Karogi- Amahoro Island and Napoleon Island. Both islands are accessible by boat. A visit to Amahoro Island shall offer you opportunities to swim, camp, and play any beach game or simply relax and talk about life-it is one of the most efficient way to calm down as you appreciate nature while you are on a trip in Rwanda. Napoleon island is full of surprises- you shall be able to observe the dominate fruit bats in numbers. There are other opportunities to view other species of birds.
Coffee tours.
Although Rwanda is commonly known as a tourism industry, as regards to agriculture, Rwanda utilizes its resources very well. Coffee is one the mostly grown cash crop in Rwanda. When you visit Karogi, you shall be able to witness the different coffee and tea plantations. You shall learn several aspects about coffee and tea-that is from the farm to the cup. A visit to Karogi tea factory and Pfunda tea Estate shall polish your knowledge about the crop.
Genocide memorial sites
In Karogi, you shall visit the bisesero Genocide Memorial. The memorial site is composed of 9 buildings that represent the nine communities that make up the province of Kibuye.
The Congo Nile trail
For those that love nature, this is for you. You shall be able to appreciate nature as you view different landscapes. The Congo Nile trail is a trail along Lake Kivu. It is possible to trek the trail for 10 days however if you don't have enough time, biking is normally recommended and this takes about 5 days.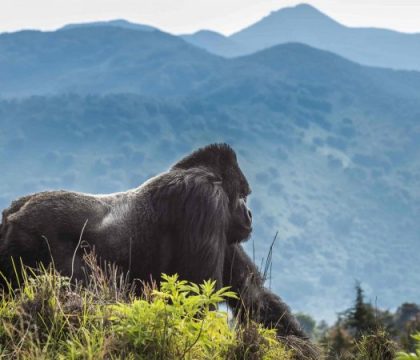 Rwanda is one of the nations on earth where it is possible to trek the gorillas. Mountain gorillas are only…