Luambe National park is one of the smallest national parks in Zambia. The park sits on an area of 254km2. Luambe National Park is situated in Eastern province of Zambia, on the eastern side of the Luangwa River- the park lies in the Luangwa river rift valley with South and North Luangwa national park as its neighbors. Luambe National Park is one of the oldest national parks in Zambia; it was declared a park in 1938. Although the park is small in nature; its ecosystem is diverse with different vegetation- from riverine forest, floodplain acacia thickets to cathedral mopane woodlands. The park is accessible and it is about 528km from Lusaka, the capital city of Zambia, to Luambe National park.
Luambe National Park inhabits so many wildlife species which makes game viewing one of the most important activities within the park. Some of the common species to look out for while in Luambe national park include impalas, bushbuck, kudu, zebra, hippo, buffalo, Puku, waterbuck, roan antelopes, eland, Oribi, common duiker, hartebeest, lions, spotted hyenas, leopard, African wild cat, mongoose, Blotched genet and other species of wildlife.
It is possible to witness these wildlife species through the game drive within the park. Some of these species are visible during a night game drive.
Bird watching
Bird watching is common within Luambe national park. The park inhabits over 250 species of birds. This is a bird watching haven considering the rare bird species which inhabit within the park. Some of the popular species within the park include Angola pitta, white-backed night-heron, racket tailed roller, African skimmer, Pel's fishing owl. Raptors such as the African Fish Eagle and Martial are also visible once you visit the park.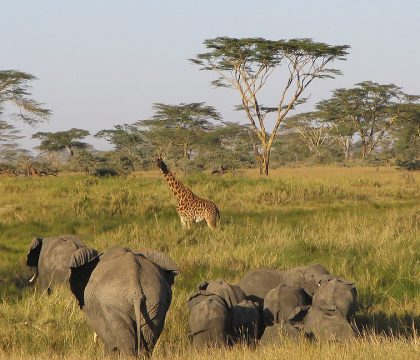 This 10 day Zambia and Tanzania safari is one of the best safaris to experience Zambia and Tanzania. Zambia is…