Kafue National Park is the largest and oldest national park in Zambia. The park was named after the River Kafue which crosses through the park. Kafue National Park gained its park status in 1924- the Nkoya people who used to live within the now-park premises where displaced to give way to the park. Kafue National park is the second largest park in Africa with over 55 species of mammals. The park is just a 2 hour drive from Livingstone. Due to its size, there are many points within the park which are still untouched. Kafue National Park inhabits some of the best wildlife and birdlife species. The park is among the most visited national park in Zambia and on any African safari tour in the Southern Part of Africa. Some of the popular tourism activities include:
Wildlife
The Kafue national park is the best wildlife destination in Zambia and in southern Africa. There are many species of wildlife which inhabit within the great national park and these include bush pig, monitor lizards, bush baby, Oribi, cheetah, hartebeest, leopard, and others.
Birdlife
There are several species of birds that inhabit within the marvelous park. There are over 500 species of birds that call the park their home. Most birders call this a birding haven and some of the best birding destination within the park is around the River Kafue where you tend to witness several water birds and terrestrial bird species. Some of the popular bird species include Pallid, Montagu's harrier, European hobby, lesser kestrels, Black cheeked lovebird, crowned crane, African fin-foot, Pel's fishing owl, Bohm's Bee eaters, fly-catchers, and others.
Vegetation
Kafue National Park is dominated by the Miombo woodland which is semi-deciduous woodland. This kind of vegetation is great for adventures Due to the dry season, fire sometimes garnishes through the woodland however the trees are to a large extent resistant to the fire movement.
Since this is one of the most visited national parks in Zambia, it is always advised to book for accommodation and transportation early enough. The best time to visit is during the dry season of July-October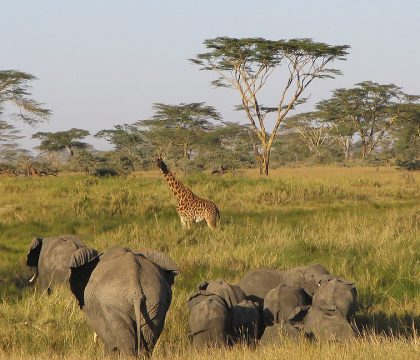 This 10 day Zambia and Tanzania safari is one of the best safaris to experience Zambia and Tanzania. Zambia is…