Akagera national park is a national park in Rwanda which is located in the eastern part of the country along the Tanzanian border. A third part of the park is covered by swamps and it is considered as one of the largest wetland conservation in Africa. The park was named after the River Kagera which crosses through the park. The park's size was almost reduced by half due to re-allocation of farms to the people right after genocide however the remaining size of about 1122 sq km has so much in stock in terms of wildlife and nature. The park is about 110 km from Kigali, the capital city of Rwanda.  You only spend a maximum of 2 and 30 minutes to get to the national park. As regards to tourism activity, there are many of them:
Game drive
Game drive is an iconic activity and one of the many activities that tourist expect when they visit any national park. In Akagera national park, a game drive is highly possible. To even enjoy it better, there are about 10 park-employed guides or 15 freelancer guides who know all the little corners of Akagera national park. Hiring these guides shall make life easier for you as you shall be given several insights about the history and whereabouts of wildlife. The government of Rwanda together with the African parks network have done a lot of efforts to ensure that most of the missing wildlife is re-settled back into the national park. In 2015,7 lions from south Africa were re-settled in the park and in 2017,20 eastern black rhinoceroses were re-introduced to the park. And because of the conservation efforts, it is now possible to spot the big 5 game in Akagera national park.
Boat cruise
It is possible to take a boat cruise along Lake Ihema as part of your wildlife experience. During the boat ride, you shall be in position to view hippos and crocodiles. Sport fishing is also common in the park although this is done at Lake Shakani.
Birding
Birding is possible in Akagera national park. Birds love being around swampy areas. With a third of the park covered by swamps, it is sure deal that you shall profit once you decide to take a birding tour. There are close to 500 species of birds and some of the endemic species around the park include the papyrus gonolek, red-faced barbet, and others.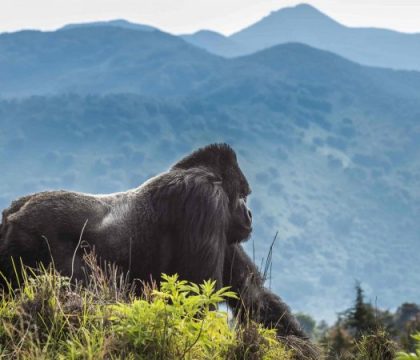 Rwanda is one of the nations on earth where it is possible to trek the gorillas. Mountain gorillas are only…