For every tourist who is interested in wildlife, birding, standing up picnics,and a simple getaway from Nairobi, the capital city of Kenya; Aberdare National park is the answer. The park is situated 150km from Nairobi and for those that are interested in using air transport; it is possible to book a charter to the Park. If you decide to go by air transport, Mweiga airstrip is the nearest airstrip to Aberdare National park. The airstrip is located at the opposite side to the park near Sasini Estate Farm. It is one of the most accessible parks in Kenya and you can be assured to visit it throughout the year.  The park is surrounded by an Electric fence which was set up to protect both wildlife and humans.
There are many activities to enjoy once you decide to visit the park and these include:
Game drive
Once you take a game drive through the park; you shall be able to view a lot of wildlife species and these are not limited to: Black Rhinos, Elephants, leopards, olive baboons, bushbucks, black and white colobus monkeys, spotted hyenas, zebras, African wild cat, blue duiker, and many more.
Birding
With over 390 species of birds recorded, any birder would be thrilled to hear of such information. Birding is possible in the park and there are several rare species which are endemic to the area. Possible species include Jackson's francolin, Aberdare Cisticola, sunbirds, goshawks,and many other species. Just make sure that you carry all your birding equipment with you and most especially good cameras or camcorders.
Sightseeing
Your eyes won't get bored once you are in Aberdare National park, one of the sightseeing wonder are the waterfalls within the park.  The Karuru waterfall which falls to a height of 273 meters is one of the magnificent waterfalls to sight during your visit to Kenya.
For those that love picnics and camping, you are highly welcome. There are designated camping and picnic sites for you. Take a trip to Aberdare national park today.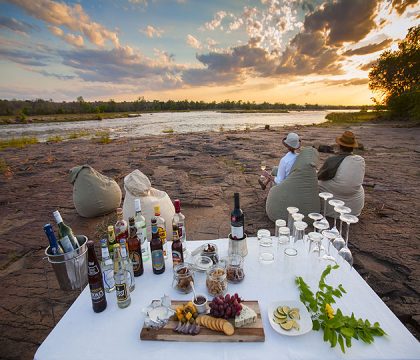 Tanzania Safari and Zanzibar honeymoon is now one of the best ways of spending your honeymoon and our experts are…